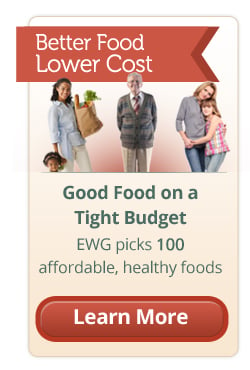 Choosing a menu and foods that are pesticide-free, antibiotic-free, and free range can be expensive, and often I hear that is the main reason for not choosing a higher proportion of organic food.
The Environmental Working Group just published a manual of good foods on a tight budget with tips and recipes to help make this easier.
Click on the entire book, or just look at the recipes! Even if you can't eat organically all the time, at least 10% fewer foods is a major step in the right direction.